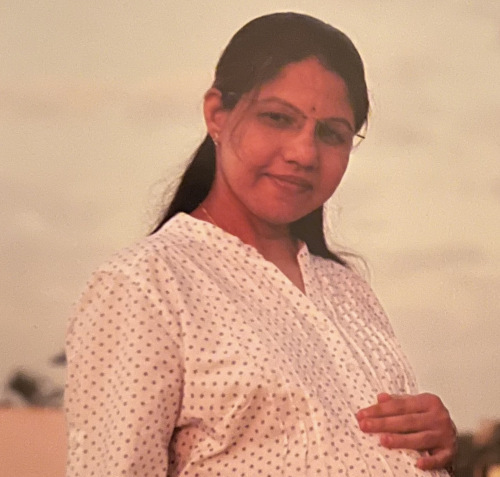 Lavanya's pregnancy journey was not easy, but was rewarded with a sweet little baby boy. She was diagnosed with gestational diabetes. However, this did not dampen her spirit and her willingness to fight. She tested her blood sugars several times a day, had to follow a very strict diet and take insulin injections daily. She dedicated herself to her pregnancy and having a healthy baby. The end of the journey meant she would become a mother.
Lavanya says being a mother, "feels great! Filled with mixed emotions- happy, excited, nervous! Life has just begun!" However, the journey to get here was tough for her. She was initially worried about the outcomes of her pregnancy, especially because of her age (40years) and diabetes. Lavanya had a great support system including her doctors, gynecologist and endocrinologist who helped her alleviate her fears and concerns, and understand gestational diabetes. She managed her meals, with smaller and more frequent meals, which comprised of food which had a low glycemic index but provided the baby with the necessary nutrition. She had a few risk factors including being in the pre-diabetic stage before her pregnancy as well as having PCOS.
Advice from Lavanya- Please plan your pregnancy. Get yourself checked for diabetes, anemia, and get yourself to a healthy weight. This will help prevent gestational diabetes. Also, eat healthy before and during your pregnancy.